Are you a piano enthusiast looking for an easy way to rock out? Look no further! You can learn how to play easy piano songs in the rock genre by reading this blog post thoroughly. From classic tunes of the '70s and '80s to modern hits, we'll walk you through easy arrangements of your favorite songs so that anyone from beginners on up can master these classics quickly. We'll also discuss tips and tricks for using rhythm and melody to make your performance truly stand out. Get ready to bring down the house with these awesome tunes; it's time to learn the basics of Easy Piano Rock Songs!
Easy Piano Rock Songs
1 Let it Be – Lennon / McCartney
This classic Beatles song is a great way to start learning easy piano rock songs! The iconic melody can be easily learned on the keys, and you'll quickly learn how to bring out the emotion of this timeless tune.
2 Rocket Man – Elton John / Bernie Taupin
One of Elton John's most beloved hits, "Rocket Man" is an excellent song to learn on the piano if you are just starting out with rock songs. Its slow tempo and simple chords make it a great choice for novice players.
3 Hey Jude – Lennon / McCartney
Hey Jude is one of the most iconic rock songs of all time, and a great choice for a beginner to learn on the piano. The song starts off with a simple two-chord progression that can be easily learned by any novice pianist. Once you master these chords, moving onto the bridge and chorus sections will come naturally. The song also features some light ad-libbing in various places that can add an extra layer of fun to your performance. If you're looking to play easy piano rock songs, Hey Jude is a great place to start! [1]

4 Piano man – Billy Joel
Piano Man is one of the most well-known beginner piano songs out there. The main verse is made up of a series of chords that are fairly easy to learn. Once you've mastered these, you can move onto the bridge and chorus sections which use slightly more complicated progressions. Piano Man also features some light ad-libbing throughout, so feel free to experiment with different ways of playing it as you go along. All in all, Piano Man makes for an excellent choice for those just starting out on their journey into easy rock & roll piano!
5 Daniel – Elton John / Bernie Taupin
You can't go wrong with Elton John, and this classic tune is no exception. It's an easy to learn song that will have you tickling the ivories in no time. With its simple chord progression, it's sure to make your learning experience an enjoyable one. Plus, the sing-along lyrics are sure to please any crowd!
6 The Sound of Silence – Paul Simon
This Simon & Garfunkel tune is a classic for good reason. With its melancholic and haunting melody, it's sure to be a hit with any audience. While the chords may take some practice, this one is well worth your time. Once you've mastered it, there's no denying its beauty and emotion-filled sound.
7 You Are the Sunshine of My Life – Stevie Wonder
This classic from 1973 is an easy and fun song to learn on the piano. It has simple chords with a slow, steady beat that anyone can follow. Even if you don't know how to read music, you can easily learn this song by ear. You Are The Sunshine Of My Life will always bring a smile to your face – perfect for brightening up any room! [2]

8 Candle in the Wind – Elton John / Bernie Taupin
Candle in the Wind is a beautiful, heart-wrenching song with some of Elton John's most poignant lyrics. The piano accompaniment is simple and straightforward – perfect for beginners. With its slow rhythm and easy chords, this classic hit is sure to become a favorite once you get it down!
9 The Man with the Child in his Eyes – Kate Bush
This soft and tender piece by Kate Bush is part of the English singer-songwriter's 1978 album The Kick Inside. Though it was originally written when Bush was just 13 years old, this track has gone on to become one of her most iconic songs. With its gentle piano melody accompanied by Bush's angelic vocals, "The Man with the Child in his Eyes" paints a beautiful picture that will have you captivated from the very first note. This is one of the best easy piano rock songs to learn if you're just starting out – it's simple, but oh so satisfying!
10 She's Always a Woman – Billy Joel
This classic tune by pop/rock legend Billy Joel is the perfect track for any aspiring pianist. The melody is gentle and soothing, with a catchy chorus that will have you humming along in no time. While some of his other hits are more complicated, "She's Always a Woman" is delightfully easy to play on the piano – so it's an excellent choice for those just starting out! All you need is a little bit of practice and you'll be rocking out in no time.
11 Imagine – John Lennon
John Lennon's classic "Imagine" is one of the most recognizable and beloved songs around the world. With its simple yet powerful lyrics, this track has become an anthem for peace and unity – making it a great choice for those looking to learn easy piano rock songs. The piano part is relatively straightforward, but still packs a punch when played with emotion – so don't be afraid to put your own spin on this timeless classic!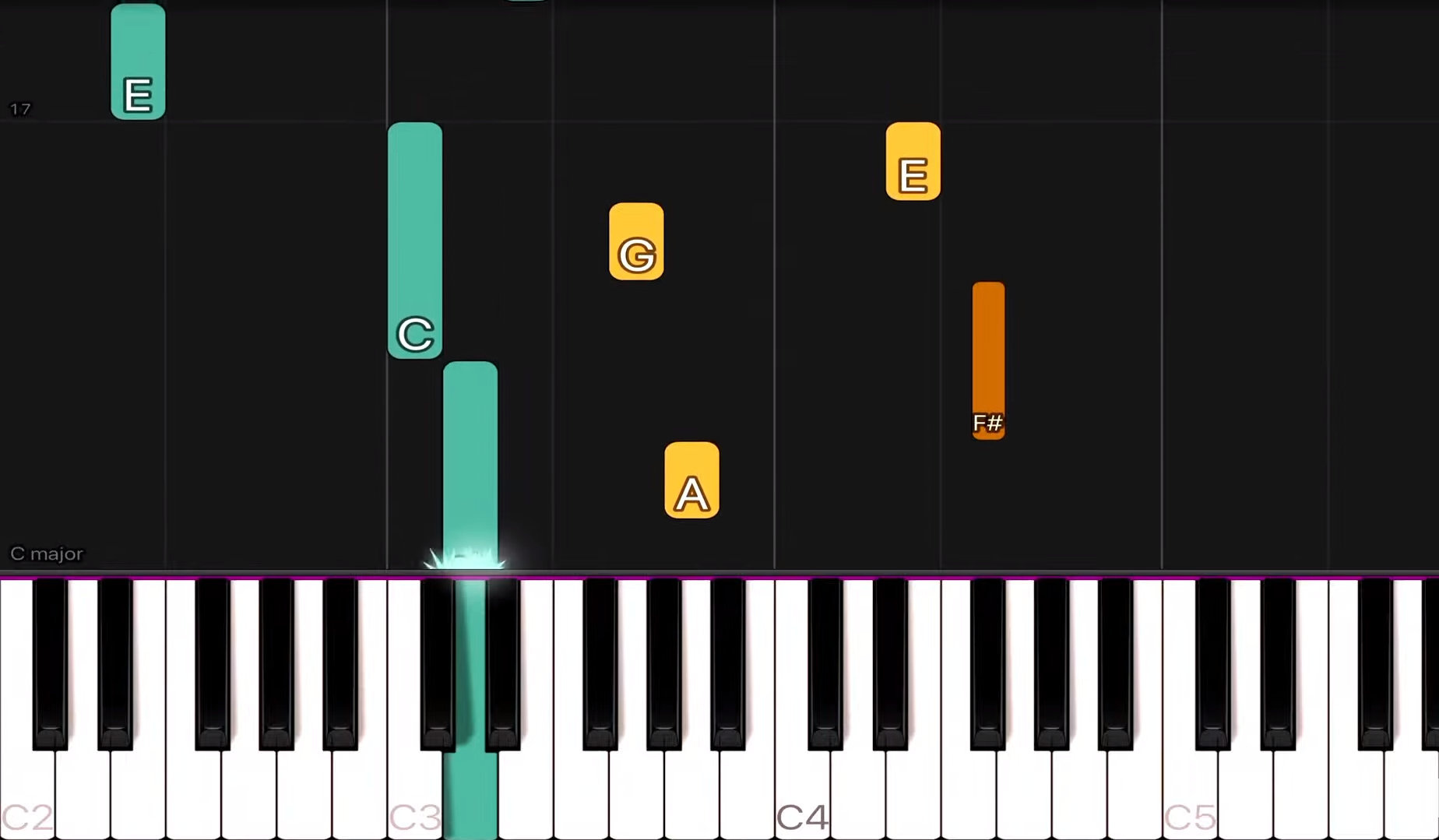 12 Sweet Child o' Mine – Guns N' Roses
Guns N' Roses made a name for themselves with their energetic and passionate performances, and "Sweet Child o' Mine" is no exception. This rock ballad has an instantly recognizable opening riff that is surprisingly simple to learn on the piano. Once you get the hang of it, you can start adding some flare to make it your own – making this one of the best easy piano rock songs to learn! [3]
13 Clocks – Coldplay
Coldplay's hit single "Clocks" may seem intimidating at first, but the piano part is actually quite simple and easy to learn. With its catchy chorus and uplifting melodies, this track is sure to get stuck in your head after just one listen! The rhythm of the song isn't as complicated as some other rock songs, so you can take it slow and master the basics before going for those fancier chords.
14 Bohemian Rhapsody – Queen
No list of easy piano rock songs would be complete without the legendary "Bohemian Rhapsody" by Queen. This iconic track may have some challenging parts, but with a bit of practice you can learn the basics and play along with one of the most beloved classic rock anthems of all time. A few pieces from this song are quite simple to master, so don't be afraid to give it a try!
15 Someone Like You – Adele
Adele has a gift for crafting beautiful and heartfelt ballads, and "Someone Like You" is no exception. This song can be played on the piano with just four chords, making it perfect for beginners. Its simple melody will have you learning quickly while also being able to appreciate its beauty as soon as you start playing. Not only is this song relatively easy to learn on piano, but it's also sure to impress your family and friends when you give them a performance!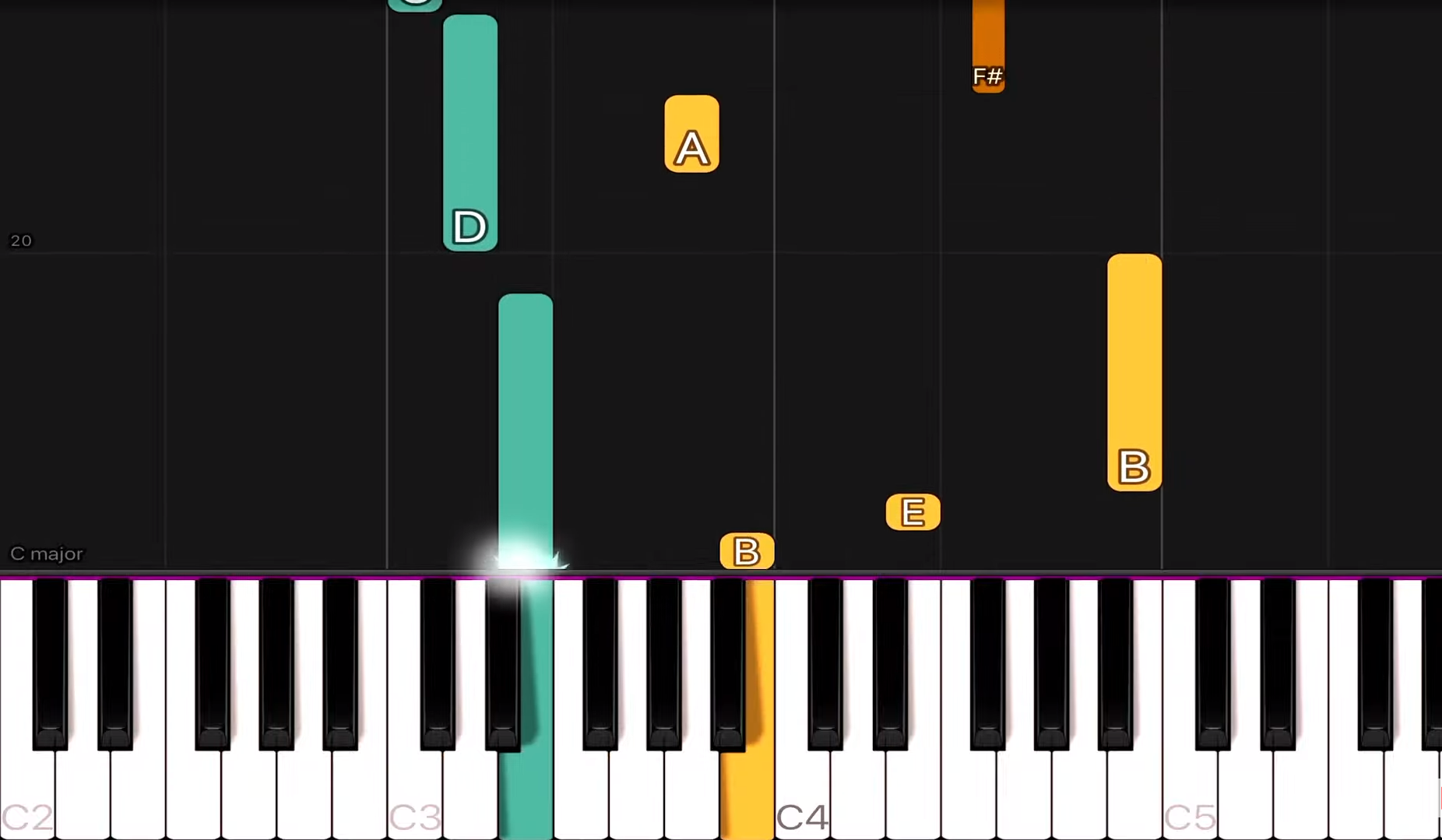 16 Lean on Me – Bill Withers
This classic song from Bill Withers is a perfect pick for easy piano rock songs. It starts slow and simple, with just two chords to learn before you can begin playing the main melody. With its touching lyrics about friendship and support, you'll quickly be able to master this one in no time! [4]
17 Let It Be Me – The Everly Brothers
This classic story of a young couple's love and devotion is one of the Everly Brothers' most famous songs. The simple melody and structure make it an ideal choice for beginning pianists looking to tackle a rock song. It features only two chords—C major and A minor—and can be mastered in no time! With its light-hearted message, "Let It Be Me" is sure to bring a smile to everyone who hears it.
18 Brown Eyed Girl – Van Morrison
This hit from 1967 is a popular choice among pianists of all skill levels. It features a bright and cheerful arrangement that alternates between A minor, C major, and D major chords. The catchy chorus will be sure to have everyone singing along in no time! While the melody may seem tricky at first, once it is mastered, "Brown Eyed Girl" can easily become one of your favorite easy piano rock songs.
19 Dust in the Wind – Kansas
This classic rock song from Kansas is easy to learn on the piano. The left hand plays a simple pattern while the right hand plays melodies in the treble clef. Beginner pianists will find that this tune is easily playable and enjoyable as it's an uplifting piece of music. The song has been covered by a variety of artists over the years, including country star Garth Brooks. Although it may take a few attempts to get this melody down, Dust in the Wind is a great track for beginner piano players to master.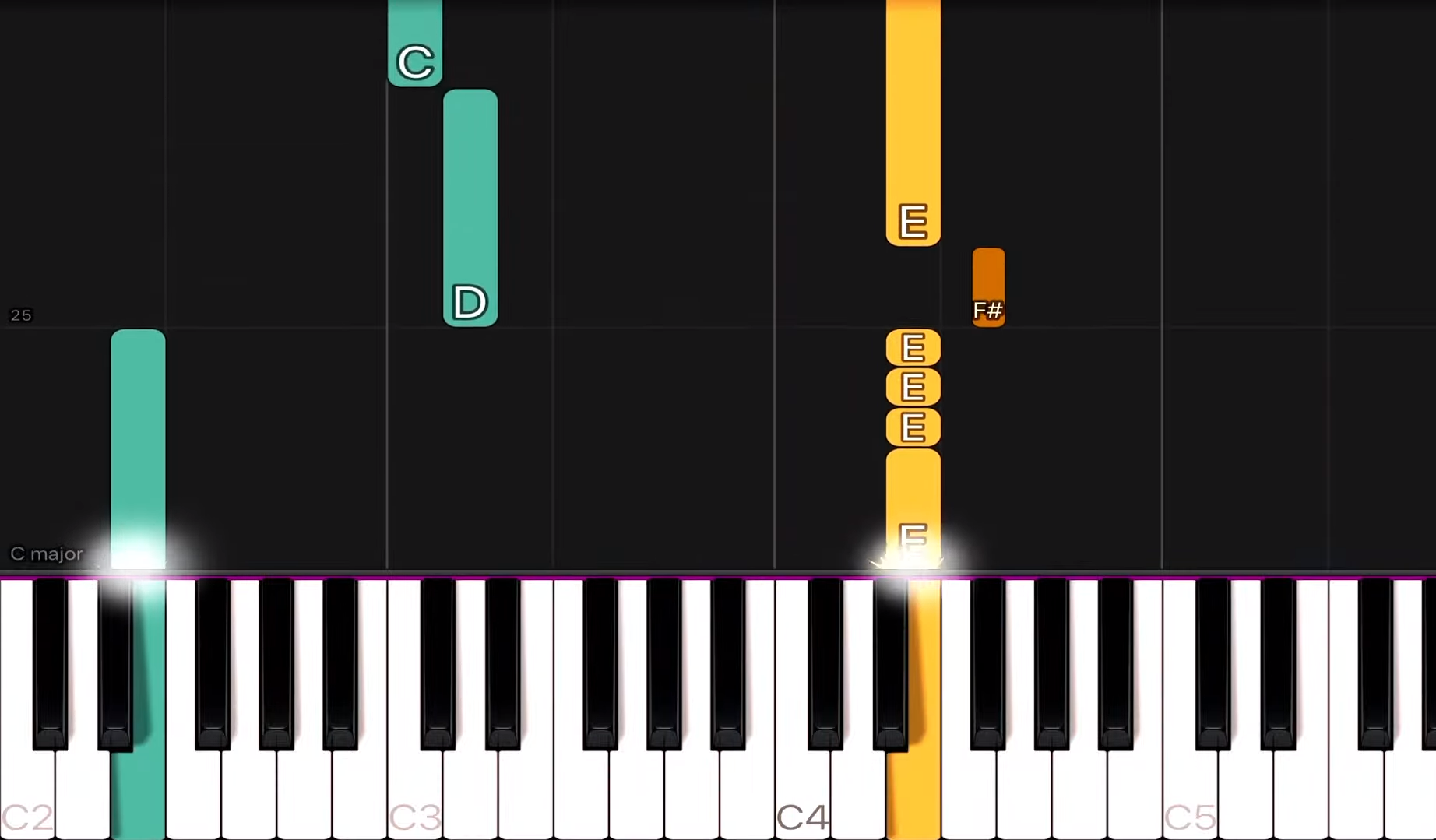 20 The Scientist – Coldplay
This Coldplay classic is a great choice for beginner pianists. The left hand plays chords in the key of C major, while the right hand melodies along with them. The song has a melancholic feel and conveys emotion through its simple but beautiful melody. It may take some practice to perfect this track, but it's well worth it! Once you have mastered the basics of the piano, you can start experimenting with different chord changes and adding your own flourishes to the piece. This will help make your performance even more enjoyable. [5]
21 You're Beautiful – James Blunt
You're Beautiful by James Blunt is one of the most popular easy piano rock songs. The chords are straightforward and there is plenty of room for improvisation with the melody in the right hand. With its heartfelt lyrics, this track can be a great addition to your repertoire as a beginner pianist. Once you have the basic pattern down, try adding more innovative harmonies or changing up some of the chord progressions for a unique take on this classic tune!
22 Landslide – Fleetwood Mac
This song is one of the most popular piano rock songs, recorded by Fleetwood Mac in 1975. Written by Stevie Nicks, this heartfelt ballad tells the story of a woman struggling with her decision to move on from an old relationship. The simple piano notes create a melancholic atmosphere. Despite its mellow tune, it has become an uplifting and inspiring hit that millions have connected with over the years. This classic is relatively easy to learn and can be played without accompaniment, making it perfect for beginners who want to add some soulful music to their repertoire. Even playing just the basic chords will help you capture the emotional depth and yearning of this timeless favorite.
23 A Thousand Years – Christina Perri
This romantic piano rock song was featured in the Twilight movie series and popularized by Christina Perri's 2010 single. Written in a minor key, the slow and gentle melody is perfect for learning how to read chord progressions. As you pick up on the simple rhythm and timing of each note, you will be able to express the longing and love that is so often associated with this tune. Whether you want to play it as a solo piece or add vocals, this beginner number offers an unforgettable experience for any aspiring musician.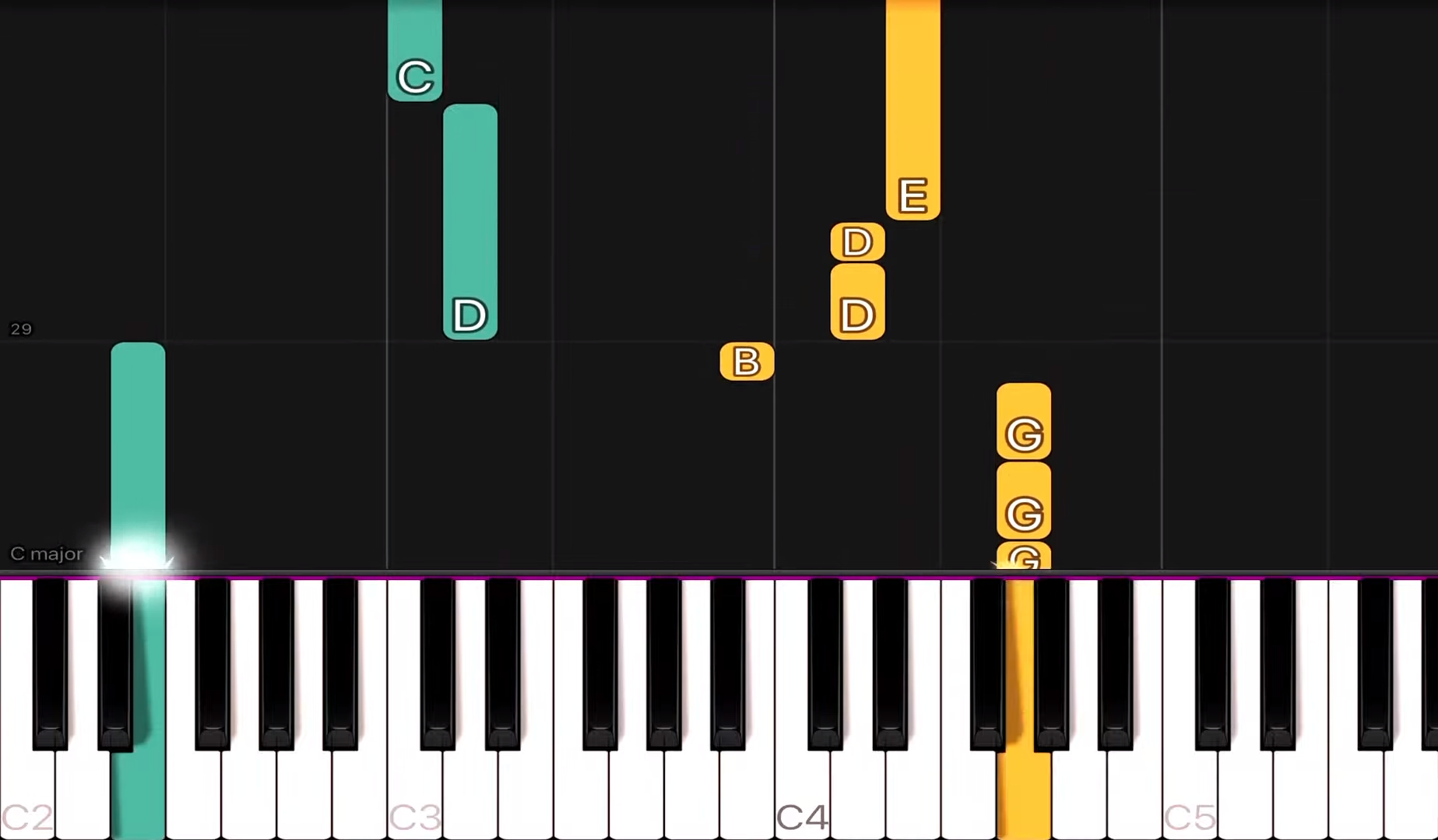 24 Just the Way You Are – Bruno Mars
This rock-inspired piano pop song by Bruno Mars is a great choice for any aspiring pianist. The simple chords and layering of the melody line make this classic an easy song to master. With its fun, upbeat message, "Just the Way You Are" can act as a source of motivation when learning to play the piano. Give it a try and you'll soon be playing along with one of Bruno Mars' most beloved hits!
25 All of Me – John Legend
John Legend's romantic ballad, "All of Me" is a perfect addition to any pianist's repertoire. The slow tempo and clear chords give players ample time to learn the song and explore its melodic nuances. Try adding your own style to the song and make it your own – you won't regret it! [6]
Is It Hard to Learn Piano Rock Songs?
Learning to play piano rock songs is not as hard as you might think. With the right guidance, dedication, and practice, anyone can master some of the classic and modern rock songs that have been made popular through the years.
When it comes to learning easy piano rock songs, familiarizing yourself with basic chords is essential. Many of these tunes rely on simple progressions of chords—often just three or four chords in total. Once you've got a firm grasp on how to move from one chord to another quickly and smoothly, you should start exploring different rhythms for each song. This will give your playing character and make it more interesting to listen to!
Furthermore, almost all piano rock songs use at least some form of improvisation. Improvising on the piano can be intimidating at first, but with practice it will become easier. You can start out by making slight variations to the melody or adding small embellishments to chords. As you become more comfortable with improvisation, try experimenting and creating your own unique licks and fills for each song.
Finally, remember that learning to play piano rock songs is a journey—not a destination. The most important thing is to enjoy the process and have fun! With patience and dedication, anyone can learn to confidently play these timeless tunes. [7]
FAQ
Can piano be used in rock?
Yes, piano is a popular instrument used in rock music. Piano can be used as the main melody of a song or to provide accompaniment. Many popular rock songs feature the piano prominently, such as "Bohemian Rhapsody" by Queen and "Don't Stop Believin'" by Journey.
What are some easy piano rock songs?
Some easy piano rock songs include "Piano Man" by Billy Joel, "Hey Jude" by The Beatles, "Good Riddance (Time of Your Life)" by Green Day and "Only Hope" by Switchfoot. These can all be played with just a few chords or notes and are great for beginner pianists.
What type of rock music works best for piano?
Rock songs with a slower tempo or ballad-like quality tend to work best on the piano as they allow more room for improvisation and expression. Additionally, songs that feature simple chord progressions or melodies can be easier to learn on the piano. Songs like "My Immortal" by Evanescence or "Wonderwall" by Oasis are good examples of this.
Is it hard to play classic rock on piano?
It depends on the song and its complexity. Some classic rock songs have more complicated chord progressions or faster tempos, making them difficult to learn for beginning pianists. However, many classic rock songs like "Knocking on Heaven's Door" by Bob Dylan or "Go Your Own Way" by Fleetwood Mac are fairly simple and can be learned with practice.
Can I learn how to play piano rock songs without a teacher?
Yes, it is possible to learn how to play piano rock songs without a teacher. There are plenty of online tutorials that can help you get started. Additionally, many books and sheet music collections feature easy versions of popular piano rock songs for beginners. With enough practice and dedication, you can become an expert in no time!
How do you play classic rock on the piano?
Well, it's not as complicated as you might think! With just a few simple chords and techniques, you can play some of the most memorable rock songs from the past. Here are a few tips to help you get started:
Focus on learning basic chords first. Start with major and minor chords, and then expand to more complex chords like 7th, 9th, and 11th chords. You'll find that these fundamental chord progressions will form the basis of many classic rock songs.
Don't be afraid to use your left hand for accompaniment. This is where you can really make a song your own by adding additional notes or flourishes in between the main chords in a progression. This extra layer of sound will help to bring the song to life.
Don't forget about rhythm! Many classic rock songs rely heavily on syncopated rhythms, so practice playing with a steady beat and varying your dynamics. Varying the volume of your playing can make all the difference when it comes to making a song sound unique and memorable.
What is the easiest Doors song to play on piano?
The Doors' classic song "Light My Fire" is relatively easy to play on piano, as it uses simple major and minor chords. Start by playing the basic chord progression in your left hand, then add some of the licks from the guitar solo into your right hand for a fuller sound. Once you get comfortable with this song, try branching out to other Doors classics such as "Riders on the Storm" and "L.A. Woman" for even more fun!
At what level should I be at to play rock songs?
Rock songs can range from quite simple (such as those mentioned above) to quite complicated depending on how complex the chord progressions are. If you are just starting out, focus on learning some basic major and minor chords first before attempting more complicated songs. As you progress, try tackling songs that have 7th, 9th, and 11th chords in them to further challenge yourself. With practice and determination, you'll be able to play rock songs at any level!
Is piano used in heavy metal?
Yes, the piano can be used in heavy metal music. While it is usually used as a more subtle part of the sound, some artists have incorporated the instrument into their heavier songs to great effect. For example, Dream Theater often employs layers of piano and keyboards in their heavier pieces for added texture and complexity. So if you're looking to add something unique to your heavy metal repertoire, why not try incorporating a few simple piano riffs?
What are some cons of playing piano?
Playing piano can be a difficult and time-consuming activity. It requires dedication and practice to learn how to play well. Even after mastering the basics, it takes even more discipline and commitment to become proficient at playing complex pieces. Additionally, purchasing an acoustic piano can be an expensive investment whereas digital pianos are often less expensive but also lack some of the sound quality of their acoustic counterparts. Finally, other instruments may offer easier or faster ways of producing a desired effect than what is possible with a piano. However, for those looking to make music on their own terms, few instruments offer as much flexibility and creativity as the piano does.
Useful Video: Metallica – Nothing Else Matters | EASY Piano Tutorial
Conclusion
In conclusion, easy piano rock songs provide a great starting point for both novice and experienced pianists alike. Not only are they fun to play, but the simple rhythms and riffs make learning enjoyable. They also offer an opportunity to explore different playing styles and develop new skills. Whether you're starting out or looking to brush up on your existing skills, easy piano rock songs can help you achieve musical success!
So what are you waiting for? Pick up some of these classic tunes and start rocking out today! You're sure to have a great time as you learn more about the world of music. Best of luck in your journey towards becoming a master pianist!
References:
https://www.musictoyourhome.com/blog/top-5-easiest-rock-songs-to-play-on-the-piano/
https://oldtimemusic.com/easy-rock-songs-to-play-on-the-piano/
https://www.greenemusic.com/blog/easy-rock-songs-to-play-on-the-piano
https://keyboardkraze.com/five-easy-rock-songs-to-play-on-piano/
https://www.musicroom.com/first-50-classic-rock-songs-you-should-play-easy-hl00195619
https://www.halleonard.com/product/195619/first-50-classic-rock-songs-you-should-play-on-piano
https://bluebuzzmusic.com/easy-rock-songs-play-piano/